Main content starts here, tab to start navigating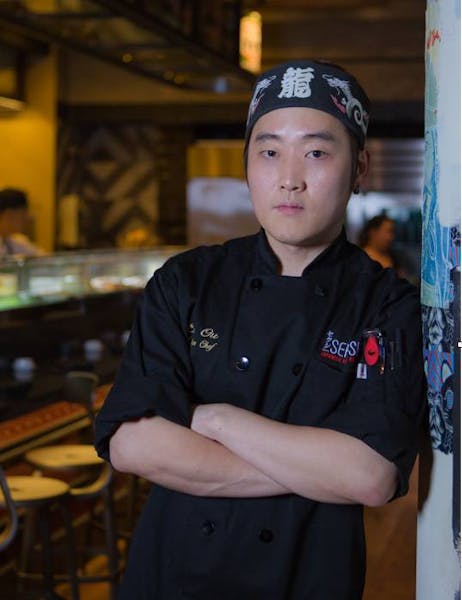 Executive Chef Eric Ou
Executive Chef Eric Ou
Chef Eric Ou is an award-winning chef who makes art out of creating wonderfully crafted and mouth-watering dishes.
With over 15 years of experience, Eric Ou has developed a familiarity with food that leads him to create stunning dishes that shine thanks to their artful simplicity. His journey started as a student majoring in Restaurant/Food Services Management at the University of Nevada – Las Vegas. After college, he was quickly hired by Sushi Samba as a sushi chef where he perfected his craft. In a short period of less than 3 years, he became Sushi Samba's Executive Sushi Chef. This position gave him the opportunity to travel the world opening corporate locations for Sushi Samba which included Las Vegas, California, Florida, Colorado, Georgia, Washington, New York, and Australia—all while learning and adopting different culinary aspects from different regions.
After dedicating 5 years with Sushi Samba, Chef Ou was now ready to pursue his real dream of having a unique, authentic, chef driven restaurant he can call his own. It was then that he joined HIG Management, which would allow him to do just that—Sekushi was born.